The boundless beauty and soul enriching charm of Mauritius – a gem in Africa – magnetizes tourists from far and wide. This vacationer's paradise is a flamboyant and fragrant bouquet of everything that takes your trip – whether family, honeymoon, or leisure, to the top. As you step on this piece of paradise, here are a few things to know about Mauritius that would help you have a holiday carnival! With these inside tips, you can make the most of your Mauritius vacation. So, if you are considering this glamorous getaway, here are a few things to know about Mauritius while planning your trip. Scan this handy Mauritius travel tips guide to make your vacation refreshing in every way.
14 Things To Know Before Going To Mauritius In 2023
Planning a travel to Mauritius? The following are the most important things to know about Mauritius. So have a look at these before going on your next enthralling vacation!
Facts About Mauritius: Know Your Favorite Place
Travel Insurance: Health First
Is Mauritius Safe: Safety At Par
How To Reach Mauritius: Best Mode
Immigration Made Easy: Documentation And More!
Money Matters: Expenses And Budget
Things To Carry: Essentials
Tourist Safety Tips: Things Not To Forget
Avoiding Tourist Traps: Don't Trust Strangers
Shopper's Stop: Tips For Shopping In Mauritius
Decoding The Mauritius Travel Code: Your Stay And More!
Daredevils' Days: Adventure Activities
Guard Your Pockets: Other Expenses
Local Laws: To Avoid Problems
1. Facts About Mauritius: Know Your Favorite Place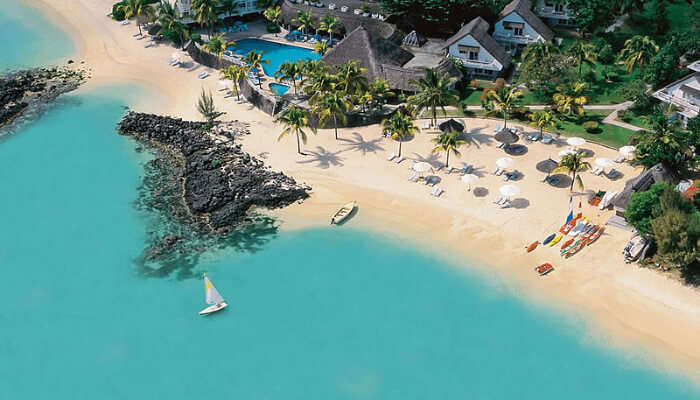 Before planning a vacation, the most important thing is to gather basic information about the destination. So before booking your holiday, read on for the most important things to know about Mauritius!
Location: This beautiful island is located in the Indian Ocean near Reunion Island and is well-connected to Madagascar in the east. This small island is considered a part of Africa despite its geographical location being far from the later one!
Number of islands: Mauritius comprises a total number of 16 islands and islets, each known for their exquisite beauty.
Geological Background: The island was formed thousands of years ago by underwater volcanic eruptions.
Languages: This island doesn't have any official language. However, French is the most spoken language here followed by English.
Currency: Mauritian Rupee is accepted across the island. You can get the currency exchanged either at the airport or from the currency exchange centres.
Must Read: Mauritius In March: A Blueprint To Explore The Blue Waters
2. Travel Insurance: Health First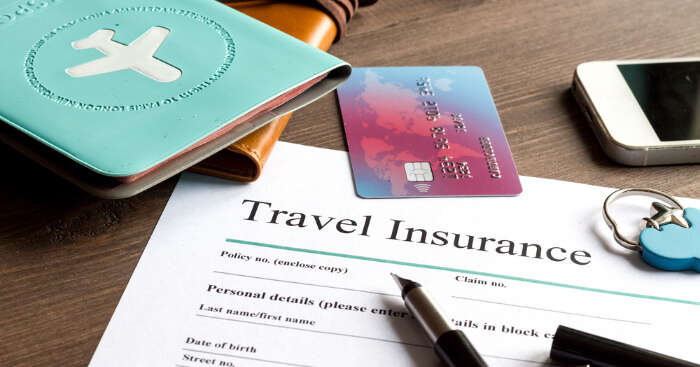 It is always wise to use travel insurance when you are planning an international vacation. If you want to cut down unexpected expenses on your trip to Mauritius then it would be beneficial to get travel insurance done before heading for your holiday.
Suggested Read: Beach Hopping In Mauritius: Witness The Beauty Of Pristine Waters
3. Is Mauritius Safe: Safety At Par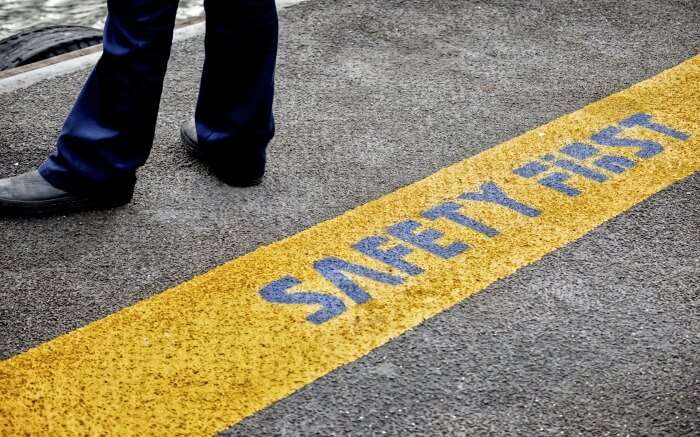 Mauritius is known for offering a safe and friendly environment to the visitors and it is believed to be amongst the safest destinations in Africa. News of thefts and crime do occur here like any other city of the world, however, the government here maintains a safe environment for the visitors.
Suggested Read: Ziplining In Mauritius – All That You Need To Know About It In One Page
4. How To Reach Mauritius: Best Mode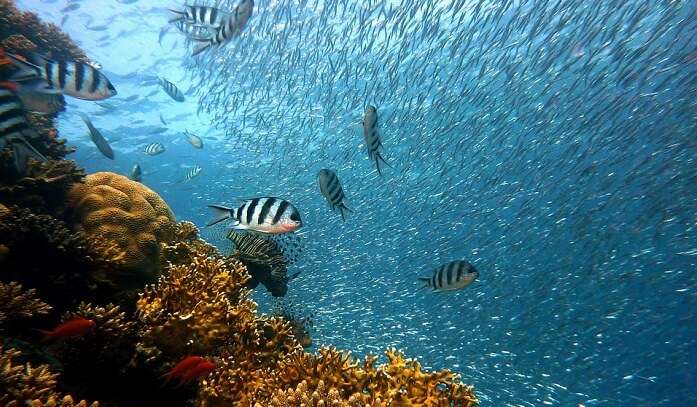 Before planning a vacation to Mauritius, one must know the best way to reach here. Are you wondering how to go Mauritius from India? There are several direct and indirect ways to reach Mauritius, however, yours best one depends on your budget and preferences! Read on to know the best way to reach Mauritius:
By Air: The easiest and time saving way to reach Mauritius is via air. You can take a direct or an indirect flight to Mauritius as it is well-connected to all the major cities of the world. Sir Gaëtan Duval Airport situated in Plaine Corail on Rodrigues and Sir Seewoosagur Ramgoolam International Airport are the two international airports of Mauritius and you can choose your flight according to your preferred destination.
By Sea: You can also take a cruise to reach Mauritius. If you are traveling from India then board a cruise to Port Louis from Chennai or Mumbai and enjoy the luxurious stay. However, it is quite time consuming mode to reach Mauritius and amongst the most expensive one.
If you are thinking that how to travel in Mauritius then you would surely be delighted to know that the island is well connected and you can take a cab or self drive to your destination. You can also board a local ferry or cruise to reach the nearby islands.
5. Immigration Made Easy: Documentation And More!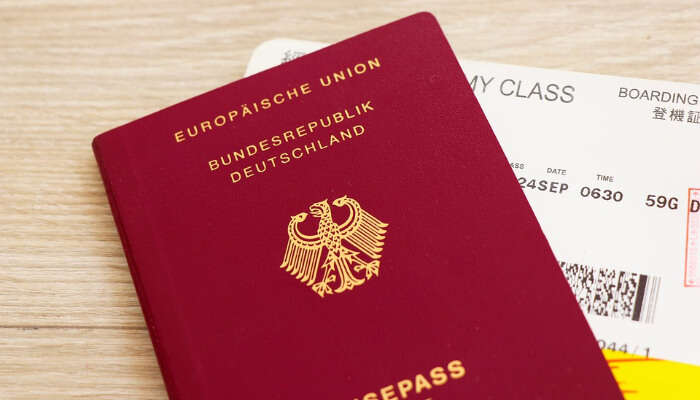 Mauritius tourist Visa from India is easily available on arrival. Just keep your passport and hotel booking proofs handy and you are good to go. This is amongst the most important things to know about Mauritius.
For Indian nationals, the passport must have a minimum of 6 months validity from the date of departure to obtain a tourist visa for Mauritius.
Tourist visa for Mauritius is valid for 60 days from the issuing date.
You must carry at least USD 600 or a credit card with a limit of minimum INR 75,000 when traveling as couple.
You can go through customs if you are carrying 250g of tobacco products, 50 cigars, or 200 cigarettes. However, exceeding this limit would lead to confiscating of products.
100 ml of perfume and 250 ml of eau de toilette for personal use are also permitted to carry in your checked-in baggage.
6. Money Matters: Expenses And Budget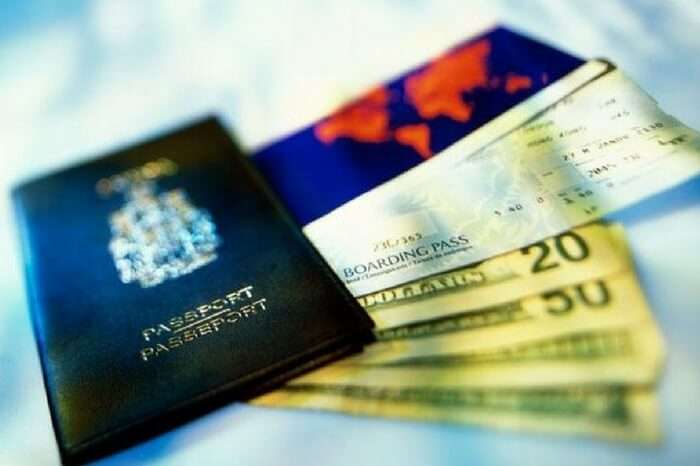 One of the most important things to know before visiting Mauritius is about the money matters. Money does matter, so here are some guidelines to make your money matters smooth when you are exploring the exotic island nation of Mauritius.
To enjoy the lucrative rate of exchange, exchange big amounts of money. Either get the currency exchanged from a money lender in India or get it exchanged at Sir Seewoosagur Ramgoolam International Airport, Mauritius.
US Dollar is widely accepted in Mauritius, so you can carry those as well.
If you can't get your money exchanged at the airport, don't worry. The island is dotted with numerous banks, including Bank of Baroda, Barclays Bank, Deutsche Bank, HSBC Bank, and Standard Chartered Bank.
Operating hours for Banks:
Monday to Thursday – 9: 15 am to 3: 15 pm.
Friday: 9: 15 am to 3: 15 pm
Saturday: 9: 15 am to 11: 15 am.
Mauritian currency is available as coins of 5, 20 and 50 cents. Currency notes are available in denominations of 25, 50, 100, 200, 500, 1000 and 2000.
The daily limit of withdrawing money varies from bank to bank. Check with your bank regarding the amount you can withdraw in a day.
It is recommended to withdraw a maximum of MUR 15,000 at a time or as per the instructions of an ATM. Withdrawing larger amount of money might cause the amount to get trapped in the machine itself.
Visa, MasterCard, Diners and American Express debit and credit cards are widely accepted all over Mauritius. Check with your bank if your debit/maestro card will be accepted in Mauritius' ATMs.
Dollar is accepted everywhere
Suggested Read: Foreign Exchange Post Demonetisation: Tips For A Hassle-free Trip Abroad
7. Things To Carry: Essentials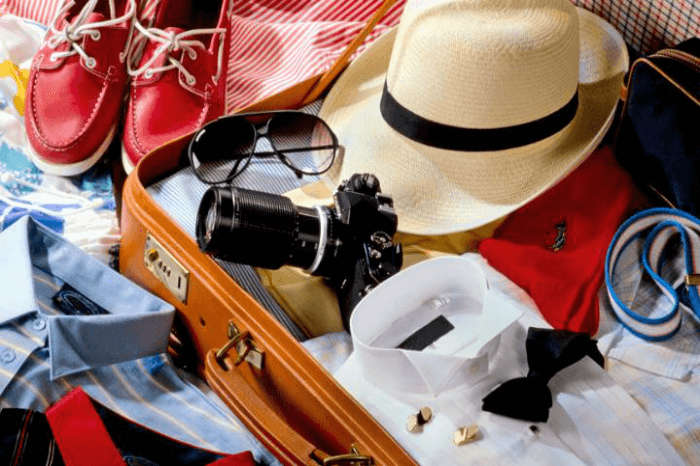 "What to pack" is among the most challenging phases of vacationing and this list of things you need to know about Mauritius will surely help you with it. You can't take every essential at home to your trip. So, know how you can narrow down the stuff to pack and head to Mauritius with a 'cool' you. Here is a quick checklist of important things to take to Mauritius, so that you can enjoy a relaxed vacation, without worrying about what you have left behind.
Pack light cotton clothes for summers. Keep synthetic fabrics at bay as they could make it extremely uncomfortable in the humid climate of Mauritius. Evenings get slightly cold in Mauritius, especially from May to October. Also, pack light woolens to stay cozy.
Don't forget to pack swimwear. And please remember that there is a difference between underwear and beachwear. Women should pack swimwear with coordinating sarongs, scarves, sundresses, and kaftans. Keep appropriate dresses for visiting places of worship.
Keep space for a small umbrella and a lightweight raincoat.
Flip flop for beaches and flats, whether sandals or shoes, for exploring nature parks, and gardens.
Pack dive shoes to enjoy snorkeling or paddling to protect your feet from corals.
Digital camera to capture the gorgeous landscapes.
Sunglasses, mosquito or insect repellent, lots of sunscreen lotion, beach bag to carry everyday essentials, prescribed medicines, wipes, lip balm, medicines like Imodium to decrease the frequency of diarrhea, and a pack of tissues.
Suggested Read: Casela Nature Park In Mauritius: Everything You Should Know About This World Of Adventures
8. Tourist Safety Tips: Things Not To Forget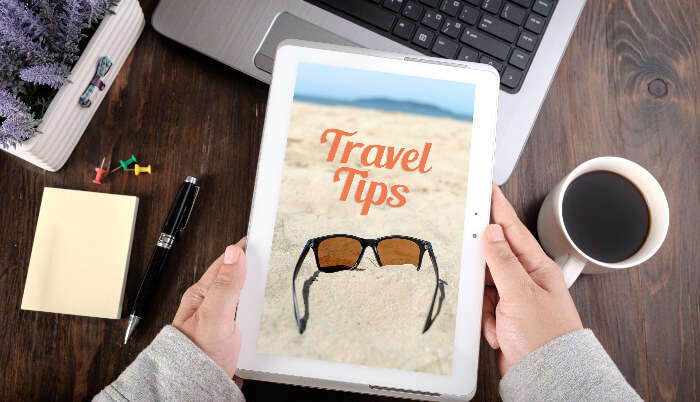 Most Mauritius travel guide from India suggest that it is completely safe to visit Mauritius. And we can not agree more. However, every destination comes with its share of petty crimes and Mauritius is not an exception. There are some certain things to be careful of in Mauritius. So, if you are wondering how safe is Mauritius, do's and don'ts mentioned in the list of most important things to know about Mauritius will act as your guiding commandants –
Ditch Google maps: The trustworthy Google Map is not optimized for Mauritius. So, don't count upon it when you are here. Trust your guide only.
Drive on the left: Mauritius drives on the left so stay left.
Don't park on double yellow lines: It is prohibited to park on double yellow lines unless you want to get a parking ticket, which we're sure, you don't.
Avoid buses after 6 pm: On your leisure day in Mauritius, restrict your activities to 6 pm. As soon as the clock strikes 6 pm, avoid bus trips as a majority of regions are deserted after this time.
No hike without a guide: Hiking without a guide is a big no-no. Hire one on spot and save yourself from getting stranded in dense jungles.
Beware of slippery tiles in restrooms: Restrooms in Mauritius don't adhere to the safety rule of using non-slippery tiles. So watch your step.
Stay healthy: Diarrheal illness is the most common health issue that vacationers in Mauritius face. Keep a hand sanitizer with you always and religiously wash hands before popping something into your mouth.
Suggested Read: Black River Gorges National Park: A Guide To This Nature's Wonder In Mauritius
9. Avoiding Tourist Traps: Don't Trust Strangers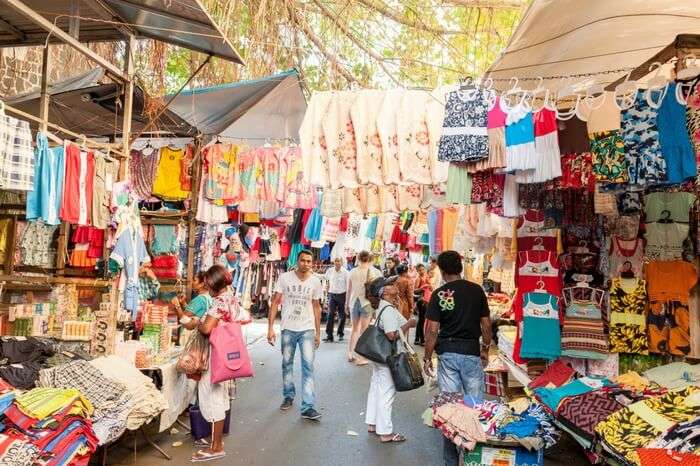 Ways to avoid tourist traps come as important tips for Mauritius holiday. Although Mauritius is quite safe for travelers, it comes with a fair share of booby tourist traps. So, here are some dos and don'ts in Mauritius that will keep you safe during your vacation:
Luggage thugs at Plaisance airport: As soon as you reach the terminal, several geezers will try to grab your stuff, assuring to help you wade smoothly through swarming tourists. The terminus is not teeming and they are simply lying. Carry your bags as it is almost 50 yards.
Shop like locals: It is recommended to buy water from local shops as hotels charge almost double for water. Price of bottled water ranges from INR 30 to INR 600 as per the location.
Trust only guides: Do not fall for taxi drivers claiming to take you to 'pristine beaches with golden sands' and the likes. This is a major tourist trap as these taxi drivers not only charge exorbitantly but are also paid to get travelers to not-so-touristy-places. AVOID! Stick with your travel guide.
Beach hackers: There is nothing like a private beach in Mauritius. Although hotels colonize sand expanses smartly, know that they don't own any. It is good to ask locals about a good beach and escape crowds.
Suggested Read: Go Crazy Shopping in Mauritius: 12 Places That Offer A Mix of Luxury, Kitschy & Crafty
10. Shopper's Stop: Tips For Shopping In Mauritius
'Bargain' is not the word: Although bargain will take you places in Mauritius, it is recommended not to overdo it. Avoid excessive bargaining as it is not much appreciated in this island nation.
Skip factory shops: Prices at factory shops are similar to the retail ones/ government shops and usually stack the same clothes. So avoid them and walk down the Port-Louis Street for buying cheaper stuff.
Don't shop at the Port-Louis Central market: Buying spices from this market should be avoided. Rather buy some from the local supermarket. Also, don't buy craft stuff from sellers of this market as such items are fake. Prices here are sky high, even bargaining won't help.
'Real' is not real: A host of tourist shops frankly tell you that several items are fake. Then they come up with 'real' stuff such as Hermes bags. It's a trap! This 'real' is also fake. Walk away.
Withhold credit on credit cards: Don't buy expensive items on credit cards as this would attract heavy interest rates on the transaction. Instead, look for Duty-Free bargains for cost-effective shopping.
Suggested Read: Shopping in Mauritius: 12 Spots That Offer Both Luxurious & Crafty Items!
11. Decoding The Mauritius Travel Code: Your Stay And More!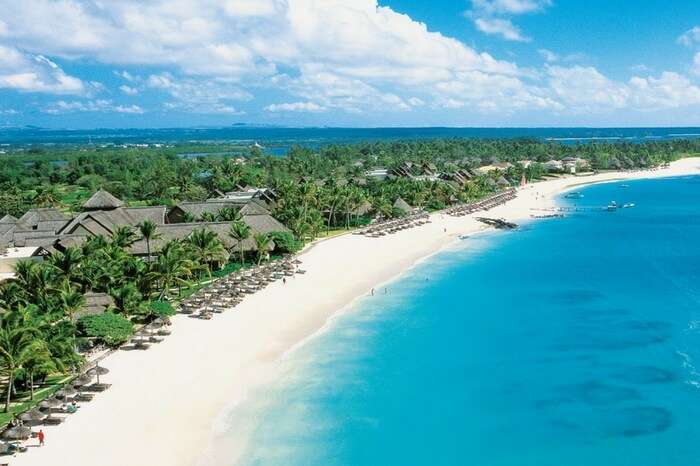 Hop around: There is no dearth of local transportation to help you explore the island. Board buses, rent bicycles, and ride taxis. TaxiCab Mauritius, Taxi Mauritius, Taxi Service Mauritius are among the most sought after taxi service providers that you can count upon during your trip.To rent a vehicle, you should be at least 23 years of age and carry a valid driving license. However, it should be noted that the roads are not paved and that both people and animals may be using the roads as well. This information makes it an important Mauritius travel guide.
Stay at the Golf Resort: Long Beach Golf & Spa Resort is an amazing 5 star and kids' friendly property that commands your stay during your Mauritius trip. Book a stay at this resort in the months of May and June at just INR 75,000 – INR 80,000 per person, including airfare. The bunch of overwhelming features it offers includes sea spa, kids and teens club, golf course, and beach and deep sea activities.
Honeymooners alert: If you want to enjoy honeymoon freebies during your honeymoon in Mauritius, carry your wedding card, which should prove that you exchanged vows within the last six months, not before that.
Foodiliciously good: Being a tropical region, Mauritius is famous for its tempting seafood. Must try sea-based treats include crab curry, vindaye ourite (octopus), fried squid, and vindaye poisson (fish). Mobile food shops on various beaches like on Pereybere beach sell vegetarian samosas. Vegetarian samosas are called "samoussa legume" in Mauritius and "masala vada" is labeled as "gateau piment", available at MUR 4 (approx.)
Indian restaurants: If you are a vegetarian, you need not worry as there are numerous restaurants offering vegetarian delights. The most famous ones are -1. La Maison Eureka, Moka
2. Long Beach Hotel, Hasu Restaurant, Belle Mare
3. La Chaumière Masala – Ile aux Cerfs
4. Namaste Restaurant – Le Caudan Waterfront
5. Indian King – Grand Baie La Croisette (GBLC)
6. Happy Rajah, Grand Baii, and Quatre Bornes
7. Le Tandoor, Grand Bay
8. Chennai Bhavan, Quatre Bornes
Indian dishes: The most easily available Indian vegetarian food in Mauritius is roti, dal, and samosa. A Roti rolled up with potato curry, coconut and tomato chutneys are available at MUR 12(approx). Round off this filling meal with hot coffee at MUR 28(approx). To munch in between times, grab some cheese, whole wheat bread, flavored milk, and various processed foods.
Run for Rum: The Rhumerie de Chamarel in South Island is among those distilleries that cultivate their own sugarcane. Sipping on sugar cane juice and sampling rum at its Rum Tasting Plant is among the activities you must not miss.
Ease of charging: You need not carry adaptors as Mauritian power sockets are made to accept three-pin plugs.
12. Daredevils' Days: Adventure Activities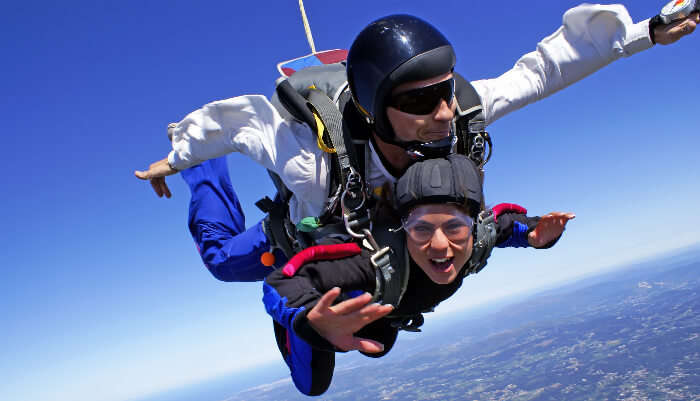 Adrenaline junkies can enjoy several water sports and adventure activities in Mauritius. Take a glance at the most sought after ones here –
Skydiving: Skydiving is possible if winds are favorable. Strong winds makes skydiving rest, especially in winters. The only operator offering skydiving in Mauritius at present is Skydive Austral Mauritius. Charges per person: MUR 11,500
Underwater sea walk: Best places to try underwater sea walking in Mauritius are Trou d'eau Douce and Port Louis. Don't take your kids for this activity if they are below 10 years of age. Charges per person:37 Euros
Zip lining: You can go zip lining at Rodrigues for MUR 1000 per person; at Casela Nature Park for MUR 900 per person; at River Galets for 65 Euros per adult and 49 Euros per child (ages 4 – 12).
Parasailing: Savor this 20 minutes ecstasy as a mandate during your Mauritius trip. Try at Grand Bay for 35 Euros, at Belle Mare 29 Euros, and at Ile Aux Cerfs for 24 Euros
Cave Sea Kayaking – West Coast: Cave sea kayaking in Mauritius begins from Pointe Aux Sable. Charges per person: 79 Euros
Water skiing: Best place to try water skiing in Mauritius is at Grand Baie. Charges per person: 48 Euro
Windsurfing: Best spots to try windsurfing in Mauritius are Le Morne peninsula, Manawa, One Eye, and Small Reef. Charges per person: 65 Euros
Deep Sea Fishing: Try it at Grand Bay and Black River. Charges per person: Range from Euros 165 to Euros 19, 900
Dolphin Spotting and Whale Watching: Try at Coast of Tamarin. Dolswim is a recommended operator. They offer a second ride for free if you don't encounter dolphins during the first. They charge you MUR 1200. For other operators, charges per person: Euros 42 to Euros 1090 approx.
Note: Prices are subject to change
Suggested Read: 12 Exciting Water Sports In Mauritius For An Out-Of-The-World Experience
13. Guard Your Pockets: Other Expenses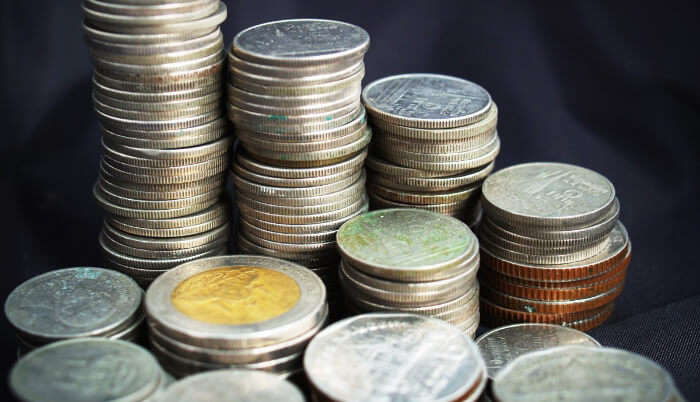 Image Source
A trip to Mauritius comes with a price tag. Follow these tips to avoid burning a hole in your pockets whilst traveling to Mauritius –
Eat smart: Most Mauritius tour packages include breakfast and dinner. However, you can save a lot of money even when your bellies rumble! Dig in at local eateries or street stalls. Don't worry about its quality as it is freshly cooked.
Drink tap water: As drinking tap water is absolutely safe in Mauritius, refrain from buying bottled water. It can wipe a whopping INR 12, 000 off your wallet!
Selective stay: If you are traveling on a shoestring budget, prefer staying on East Coast as it caters to travelers who have a budget constraint.
Choose half board accommodation: Grab such offers as numerous hotels offering HB provide complimentary water sports.
Save on water sports: Keep your water sports plans for noon time. As most of the tourists are done with their share of water activities by noon, you might end up getting a good deal for your water play.
Stock up your sunblock: Sunscreen in Mauritius is a must every time you step out in the sun. Mauritius is an expensive place and toiletries and cosmetics could cost your wallet. So, if you are planning to save a few more bucks on your Mauritius trip, carry your sunblock instead of buying it there.
Excursion local style: Befriend locals and invite them to join you on your excursions. This helps you enjoy excursions at lower prices as locals are charged much less than tourists.
Welcome leisure days: Leisure days in your itinerary serve several within-the-resort activities on your vacation platter. You can also dive in the pool for some splashing fun in addition to a range of watersports included in your package cost. You can also be transported to a sensory paradise at the in-house spa! In case, you don't want to stay in, hit nightclubs or bars but ensure to book a taxi to take you there and bring back to the hotel.
Say "yes" to combo packs: On an average, a 7 days' package to Mauritius costs INR 60,000 – INR 80,000 per person that includes flights, a 3-star accommodation, all the transfers, meals, and sightseeing. However, going for sightseeing on your own might cause you to break the bank. For instance, entrance ticket per person at the Botanical Garden is $ 60 (approx).Ile Aux Cerfs is a one-stop destination where you can enjoy watersports like undersea walk, parasailing, tube ride, and waterfall visit with packed lunch. And all this at just INR 7,500 per person! Unbelievable but true! A la carte of these activities would cost you substantially more.
Explore Nature Park: The celebrated Casela Nature Park has a bag full of activities to keep you intrigued and fascinated. Fun at this nature park keeps your budget in check and you can have a gala time as per your pocket. The cost incurred on this park's visit ranges from INR 1,500 per person to INR 10,000 per person.
14. Local Laws: To Avoid Problems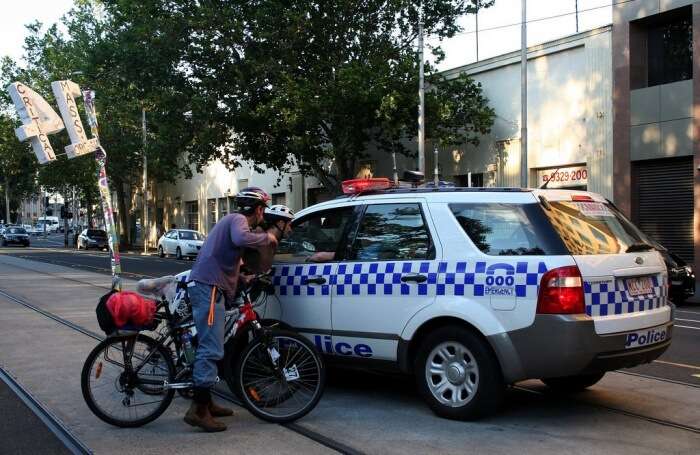 When in Mauritius, do as the Mauritians do. The following are the Mauritius laws for tourists:
Mauritians are social people and it is appreciated if you greet them politely. Bonjour and Namaste are the greetings that Mauritians use.
Although Mauritians are tolerant, Mauritius is a conservative culture. When visiting any of the places of worship, do not show much skin. Women are recommended to cover up their skirts with a sarong.
There are no nudist public beaches in Mauritius. Going topless on beaches is frowned upon.
Mauritians are friendly people and are proud of their country. Do not offend the locals by saying anything offending about the culture, food, or region it is one of the most crucial things to consider post reading the things to know about Mauritius.
Further Read: 55 Best Places To Visit In Mauritius To Surf, Dive, And Relax Under The Sun
To summarize, Mauritius is a marvelous tourist maze that allows you to tread on terrific trails and create wonderful memoirs. With this things to know about Mauritius list, you can enjoy a holiday on your terms and conditions. Indulge in comfort and pleasure with these smart moves and rejoice in a smooth and unchallenging trip. If you have any query regarding your Mauritius trip, leave it in the comments' section. We'll be happy to answer and assist you.
Disclaimer: TravelTriangle claims no credit for images featured on our blog site unless otherwise noted. All visual content is copyrighted to its respectful owners. We try to link back to original sources whenever possible. If you own rights to any of the images and do not wish them to appear on TravelTriangle, please contact us and they will be promptly removed. We believe in providing proper attribution to the original author, artist or photographer.
Frequently Asked Questions About Things To Know About Mauritius
What is the best currency to take to Mauritius?
MUR or the Mauritius Rupee is the widely accepted currency in Mauritius. But it is best to exchange your home currency in Mauritius itself, to get a higher exchange rate.
How wealthy is Mauritius?
Mauritius' economic position can be understood by considering the HNWI (high-net-worth-individuals). HNWI is a parameter to calculate the financial position of a country on the basis of the individuals with wealth of $1 million or more. HNWI between 2006 -2016 in selected African countries has listed Mauritius as the top, in the continent.
What does Mauritius Export?
In Mauritius, 90% of the cultivated land is occupied by sugarcane, which constitutes 15% of the export. Thus sugar is the major export product in Mauritius. Textiles, molasses, cut flowers and fish are some other major exports.
Are there any recommended vaccinations for Mauritius?
Yes, there is a risk of some diseases in Mauritius. Here are the vaccinations recommended for travelers who are planning to visit Mauritius: 1. Hepatitis A 2. Typhoid 3. Hepatitis B 4. Rabies 5. Yellow Fever
What is special about Mauritius?
Mauritius a quite densely populated place which has a population of 1.2 million people. The country is known for having racial harmony within the mixed population. All these things make this island a unique place in the world. This is one of the most important things to know about Mauritius before someone plans to visit.
How many days are enough in Mauritius?
If someone is planning a vacation in Mauritius, then around 6-7 days are enough to stay there and enjoy the mesmerizing beauty of the beaches.
How safe is Mauritius for the tourists?
Mauritius is considered to be one of the safest countries in Africa and the danger level is the lowest here. But as a traveler, be aware and use your common sense to avoid crimes like petty theft.
Which month is best to visit Mauritius?
The time between May to December is the best time to visit Mauritius and enjoy the cool and pleasant weather. During this time, people can enjoy a view of some of the best beaches, fresh seafood and also long sundrenched days.